Aug 30, 2021 09:52 AM Central
Yvonne King
When you think of meditation you probably don't associate it with better digestion and gut health. I know I didn't until I learned just how much stress influences our gut health and just how powerful meditation is for decreasing stress.


What Evolution Has to do With Healthy Digestion


Issues like leaky gut often come from living a high-stress lifestyle. Most of us are under a lot of stress in today's world. When you're feeling anxious or rushed, your body goes into fight or flight. This is a survival mechanism that's been with us since long before our frontal lobes developed. Back when we had to struggle just to survive, fight or flight was useful, but nowadays we don't have to fight off predators and run for our lives (at least not often). This response to external stress kicks in anytime something triggers our stress response.

When your body is in fight or flight it isn't able to direct much energy towards proper digestion. The food we take in when we're in a hurry, working, or worried just sits in our guts until we've calmed down enough to initiate digestion. But a person's still gotta eat and that's where things get tricky. If you want healthy digestion, more energy, clear skin and a calm nervous system, meditation is the answer.



How Meditation Helps Our Digestion


Learning and practicing meditation over time helps to decrease stress and turn off the fight or flight response that many people are all too familiar with. The nervous system and the gut are inextricably linked. Humans were never designed to be stressed out all the time, and when we learn to calm our nervous systems our health improves dramatically.

When you get used to tuning into your breath and releasing stressful negative thought patterns your digestion will improve, you'll have more energy for fun activities and life will seem a whole lot less overwhelming.


Easy Ways to Incorporate Meditation in your Life


Simply taking even 5-10 minutes a day to sit down in a quiet comfortable place and focus on the breath is enough to make a difference.

Set aside time each day to do nothing but breathe. Allow any thoughts that arise to drift away without attachment.

Here's a great list of apps you can use to help you easily make meditation a part of your life.
-click here.

Add all ingredients to your blender and process until super smooth.


It all starts with good gut health, Supercharge your gut and supercharge your life.


Yvonne
Aug 18, 2021 04:52 PM Central
Yvonne King
Massage is a powerful practice for improving circulation, removing unwanted toxins and calming the nervous system. The ancient Maya developed a type of massage specifically for the abdomen, other cultures utilize abdominal massage in their healing modalities also.

The benefits of abdominal massage are the same as regular massage, though they offer additional benefits for the digestive system. Whenever I have a sore tummy, cramps, constipation or gas I rely on this technique to help relieve pain and get things moving in the right way. It's incredibly easy to do and there are just a few principles to follow.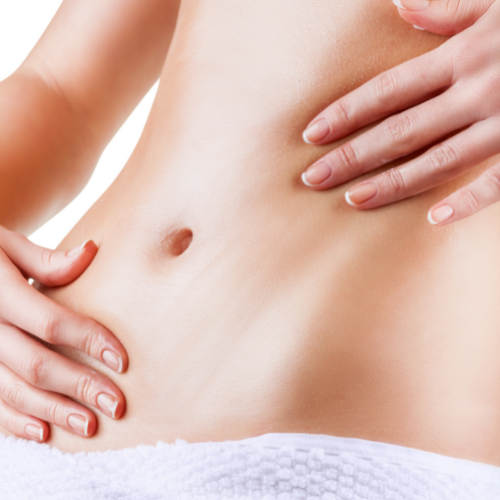 ● Always move in clockwise circles
● Go slow and don't apply too much pressure
● It should never be painful
● Using peppermint, lavender or other digestive or calming oils. (my favorites are Digize, Deep Relief, Fennel & Ginger) l diluted with a bit of carrier oil is extra effective
● Lay down in a comfortable position in a quiet environment
● Move your hands in circles that go up close to the ribs and down to the pelvic bone
● It doesn't have to take long, even 2 minutes is enough to have positive effects

This form of massage ensures a full blood supply to the lower intestine and really stimulates movement and detoxification. This type of self massage helps with releasing gas and reducing bloating.

I use this technique when I lay down in bed to sleep at night and it helps promote long term gastrointestinal health. It also helps to relax the vagus nerve and reduce stress. Stress is one of the worst culprits for poor digestive health so the more ways to decrease it the better.

Or join me in my
Facebook group
where I'll be sharing more information, tips and recipes to help you live a happier, healthier life.



Remember it all starts with good gut health, Supercharge your gut and Supercharge your life.


Yvonne